The uncertainties of the global health crisis makes Maring, a 92-year-old matriarch, long for connection with her family and miss her life pre-pandemic.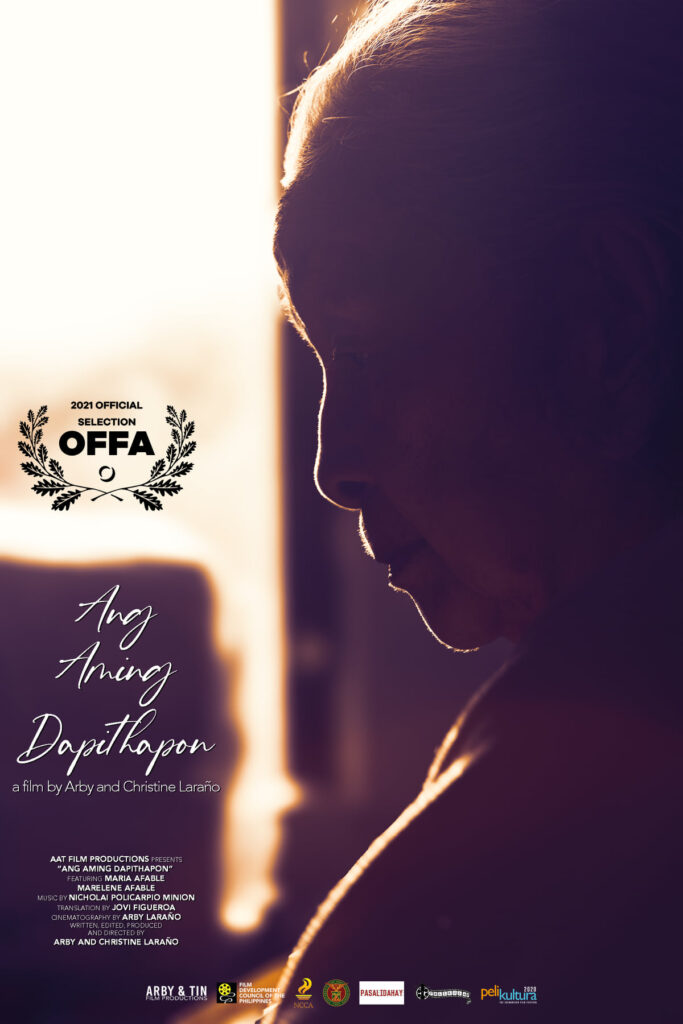 Maring, a 92-year-old matriarch, loves family bonding and parties, going out, get-togethers, eating out, and socializing. Everything changed on March 16, 2020, when an Enhanced Community Quarantine was imposed nationwide.
Despite quarantine life's uncertainties, Maring copes with the changes and challenges by patiently going with the flow, facing everyday life with hope, gratitude, and faith that every waking day counts as a blessing.
Cinema Rehiyon 2022
Philippines
Official Selection
Oakville Festivals of Film & Art 2021
Oakville, Canada
Official Selection